I swear, if somebody didn't sit down 'n sketch out this cartoon of Rip, then I dunno what. This is HIM to a T...from head hair to facial hair; from his (old yellow Sporty) bike to his big bellowed belly; from the top of his oblong-shaped-egg-head down to the tips of his tappin' toes 'n even then some. I just wish I hadda real-life side-by-side pic of him in this same position for ya'll to compare it to. Oh well, yer just gonna have to take my word for it......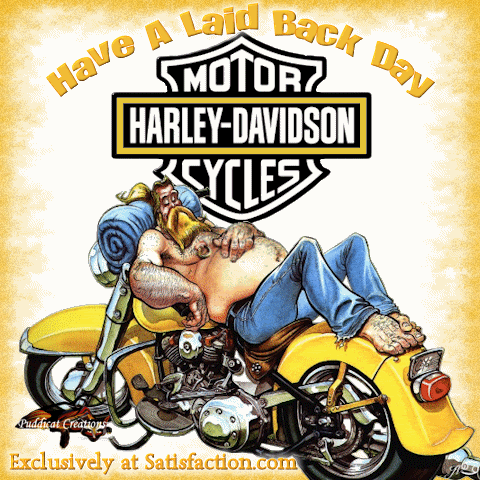 MySpace Comments - MySpace Layouts - Photobucket
This is the best comparison pic I could come up with on such short notice:
and this just gives ya some idea of the total mess we were a couple o' years back after makin' a two-day-long bike trip from NY to FL and finally hittin' the hotel.....
and this was the fantabulous view from our hotel room.....
Okay. Memory Lane is now closed to all thru traffic.